"I've had a lot of worries in my life, most of which never happened." – Mark Twain
"Finding happiness" is the biggest illusion of all. Happiness is a choice. But most of us don't realize that it is. We look outside of ourselves and see all the reasons why we shouldn't feel happy. You experienced a loss, a hardship, or just a shit day, and you can't help but feel unhappy. When you do go through these moments, it's important to not fight sadness or other emotions. They're a part of the human experience too. But what if you're causing your own unhappiness? And what if you could avoid that?

There are a number of ways we make ourselves unhappy. Here are a few common ones.

Our happiness ceiling
In his book, The Big Leap, Gay Hendricks talks about a happiness ceiling many of us experience. I experienced this just the other day.
It occurs when all is well in our world, maybe a little too well. It feels unfamiliar and too perfect to us. So we do something to self-sabotage and lower to our normal threshold of happiness where we feel safe and comfortable. For example, I had a client book a business astrology reading the other day and I was thrilled. It felt too good that I brought myself back down by thinking about a negative thing that happened to me just a few days prior. Somewhere in my subconscious, there was a belief driving my behavior. The belief told me that it was too good to be true. It was suspicious of this perfect moment and wouldn't rejoice with me. It might not be obvious at first, but consider the times in your life when everything felt a little too perfect. What happened right after those moments? You may find small examples of self-sabotage there as well.

The enough factor
Today I was listening to a great speech by Geneen Ruth. She told a story about how her and her husband lost a million dollars overnight. At first, it broke her heart. She worried whether they would lose their house and what the future held. But over time, as a coping mechanism, she decided to focus on what she DID have left and not what she didn't.
​She told the audience that with a million dollars in her bank, she never felt like she had enough. There was always more money to be had. The house was not quite right and her husband did little things to annoy her. However, when she changed her perspective to practice gratitude for what she had left in her life, she realized that there were blessings all around her that she had been turning a blind eye to.
​Then she said the real kicker. 🤯
​"Enough isn't an amount. Enough is your relationship to what you already have."
​
And if you think about it, it's so incredibly true. If we're always waiting to reach a certain amount of money or people or ___, it will always elude us. It's not until we turn around and see what's already in our possession that we realize we've had "enough" all along.

The future you syndrome
I have an obsession with the future. I love to plan and envision and think about what my life will be like "one day" when I finally have the money, home, relationships, etc… that I desire. However, when you're always expecting happiness to come once you've achieved something, you'll never reach it. Because even if you meet that goal, there will be another goal and another to always keep your happiness slightly out of reach.
The irony of life is that you should always strive for better while equally appreciating the life you have right now.
"If you think of your abundance as something that happens in your future, then it will always be one day away from you. See abundance as something you have in the present moment and that is what you'll experience."

Externalizing
When's the last time you felt like shit and you ate food, had a drink, went shopping, or smoked? Externalizing our emotions and trying to fill the void is a common coping mechanism. However, it's not really coping at all. When we avoid the feelings and use the outside world to bandage up our open wounds, we never give ourselves a chance to truly heal. Sitting through the pain, voicing it in a safe place, and releasing it in some cathartic way like through crying or journaling, allows the emotions to move through you. When we mask them, turn away from them, or not acknowledge them, emotions fester and rot within us. We then begin to lose trust in ourselves. We lose our intuition and our inner compass. If we can't trust ourselves enough to feel, how will we know what resonates with us and what doesn't?
The only way to happiness is through the pain.
In my personal experience, I've gone through pain that I never thought I could handle. I lost my father as a child and have had a number of loves come and go. I will never forget the morning I was lying in bed, staring at my boyfriend at the time. I felt so much love for him, my heart could explode. I remember thinking, "I could not bear us ever breaking up. It would just kill me."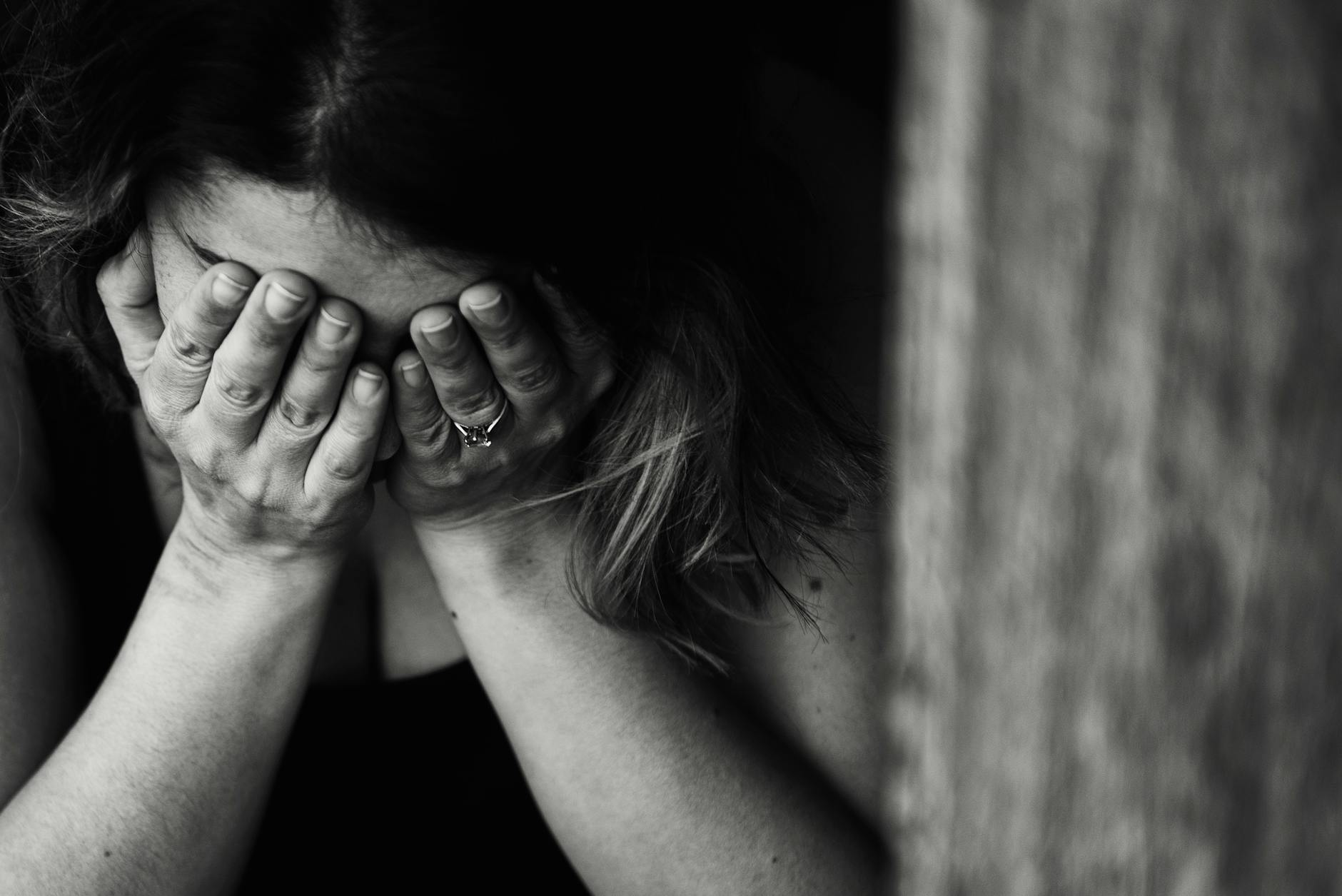 When the breakup came and went, I looked back and remembered that moment. I wish I could go back in time and tell myself of my inner strength and resilience. But now I know for the rest of my life. When the worst thing I imaged happened, I was just fine. And even if I wasn't "fine" after I lost my dad, I'm fine now.
All heals with time.

Perspective
Imagine staring at life through a camera lens. Everything would be so small and constricted. Many times in life, I've found myself viewing situations through a camera lens, blocking the full reality from my view. When I had to move back in with my parents at 25, I felt like a loser. I was ashamed and struggling. It wasn't until I considered how lucky I was to have a family that would take me back in that I realized how warped my perspective was. A few months later, I was out of the house. But changing my perspective changed my experience from one day to the next. I went from shame to acceptance. And from there, everything began to flow.

Resistance to what is
When I finally accepted that I was living at home at 25, my life really did feel so much easier. It was the resistance to reality that made it hard. Think back on difficult times in your life and you will realize that the one thing standing between you and peace was resistance. When you finally surrender and allow the reality to just be what it is, accepting it in all its painful glory, you will find exactly what you need – healing.

Self-love
Happiness is loving yourself, taking care of yourself, and honoring yourself and your boundaries. Are you saying nice things to yourself? Are you exercising and eating right? Are you aware of what a 'no' feels like in your body vs. a 'yes'? Do you do the things that bring you joy? Do you wrap yourself in love? The more we practice self-love the easier life becomes. Be your own best friend because you're worth it!
Comment below: What tips do you have to feel happier?