The world seems to always be telling us what we "should" do. There's so many shoulds running around, it's easy to lose our voices and, in turn, our way. This becomes even more apparent when we are trying to grow our business with little experience under our belt. Naturally, we turn to people who have paved the way before us for answers. However, while it's important not to reinvent the wheel, if we are all just carbon copies of one another running around, the world becomes a really boring place pretty fast.
On top of that, growth that leads to true happiness is only born out of authenticity. How can we possibly keep showing up, day after day, under the guise of someone else and still be happy?
So, it's absolutely essential to cultivate our own inner guidance by quieting down and listening to our intuition. Here are my top ways to strip away the self-doubt and the loud chatter of the conscious mind so that I can finally hear the whispers of my soul.
1. Meditation
Whenever I feel like I'm losing touch with my inner knowing, I sit down and meditate. It's not always easy to calm the mind, but if you sit for long enough, the wisdom will come. When I was having a really hard time deciding where I wanted to go to school, the ultimate answer came to me through meditation. And it completely changed the course of my life. So, if you have anything big to ponder, sit down and check in with your breath first. If you want to calm your busy mind, I recommend alternate nostril breathing or 3-part breath (both are prana exercises from yoga).
2. Oracle Cards
My first oracle deck was given to me not that long ago by a dear friend, Kim. I was going through a difficult breakup and in order to help me through this time, she gifted me the Kuan Yin oracle deck. It was only $15, and it completely changed my perspective and my life. There were times when I would be so upset and thinking negatively about something. So, wanting to reframe my mindset, I would put on my salt lamp, journal and pull an oracle card asking for general guidance around my issue. Every single time I pulled a card it spoke to my issue in a direct and relevant way. I never understood how it was always related when there were so many other cards in the deck that were irrelevant. However, my message was meant to find me there. The Kuan Yin deck is very uplifting and helps you focus on love and widen your perspective.
However, if you want a deck that helps you decide something, I would recommend this divination deck. Messages in this deck are what helped me decide on what my business would be about and who I would be serving. Don't underestimate the power of the right words at the right time!
3. Moving meditation (walking, yoga, dancing, swimming, showering)
Getting out of your head and into your body is a wonderful way to tap into your life force and remove negative thinking. Earlier I mentioned I struggled through a breakup awhile back. During this time, my thinking kept steering me to a negative place. So, whenever that would happen, I would go for a long walk until I was too tired to feel negative. Now, every morning, I walk my dog for 30 minutes, listening to podcasts and dreaming about the future of my business. I practice yoga regularly, especially in a hot studio, and sweat things out until my brain starts moving in the right direction.
The key here is that you need to move your body in order to move your mind. Years ago, I often got stuck on an idea, decision, or piece of work and would decide to "buckle down" and not leave the chair until the issue was resolved. Once I let this tactic go and allowed myself to move my body when met with friction, I realized that the answers flowed easily to me if I made the physical space for them too. If you're too stagnant, the creativity will stagnate too. We must keep moving!
4. Pendulum
My friend Kim also introduced me to the grand pendulum. I don't use this one quite as often as I do oracle cards, but I still find it useful when I have a "yes/no" question that I want to be answered. All you do is write a cross on a piece of paper. On the North line, write "yes" and on the East line write "no". Grab a pendulum, like this one, and rest your elbow on the table. After that, you should ask your pendulum "yes/no" questions that you already have the answer to make sure it's calibrated. For example, I like to ask my age, name and an untrue question. Then, ask your real question. Even if the pendulum doesn't give you the result you wanted, then I think you know your answer anyway.
5. Journaling
I talk about journaling all the time because it has been the biggest life changer for me. There is nothing like sitting down with pen and paper and spilling out your thoughts until they make sense or until the truth reveals itself. And it's not just because I love writing. So many people experience this same revelation when they journal.
I think the most important thing is to not put any pressure on what you're writing at first. Start off with whatever is on your mind or just stream of consciousness after meditating. Then when you want to stop writing, KEEP WRITING.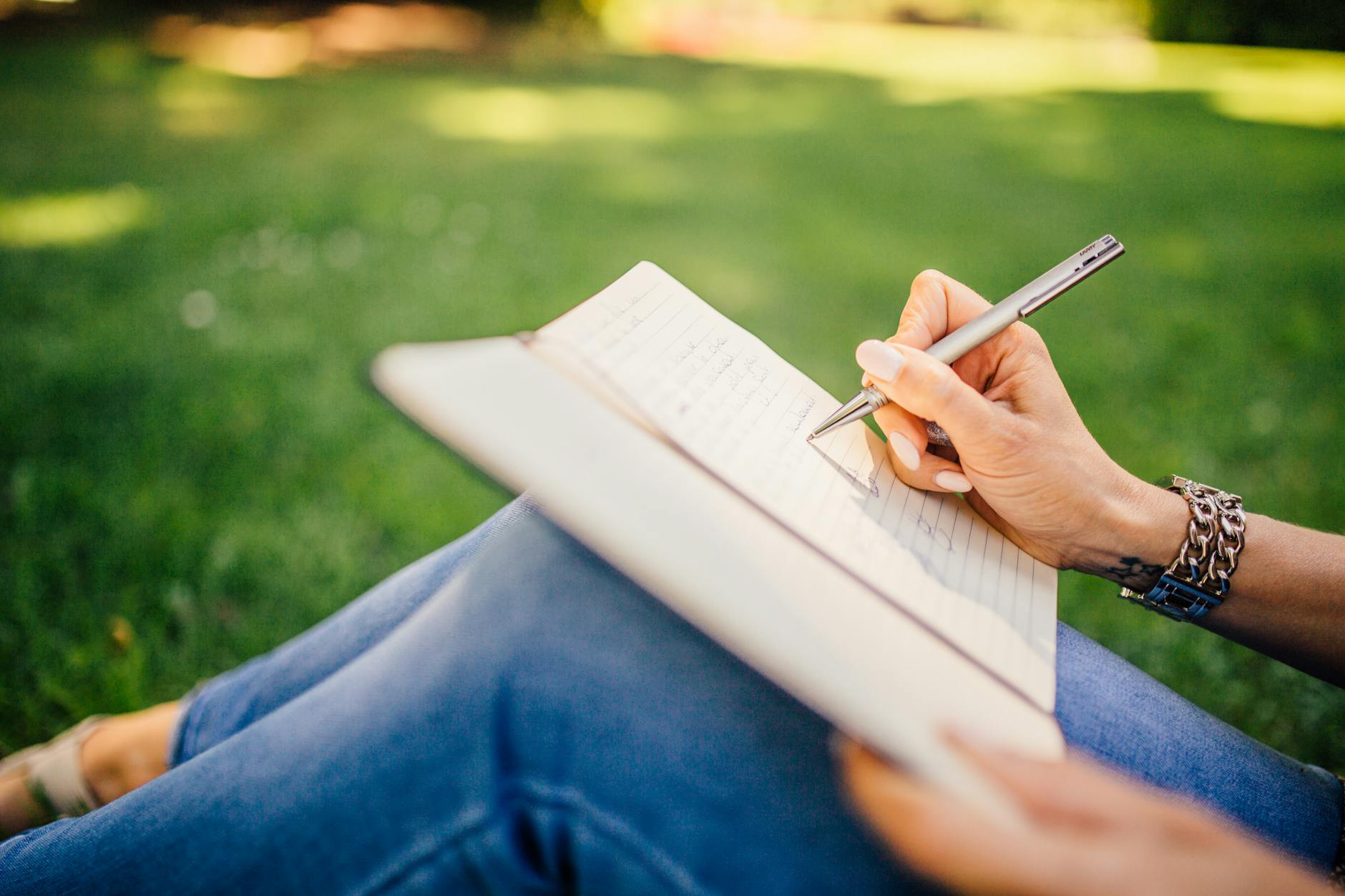 This is when I found most of my breakthroughs. When my hand was tired and I felt I had nothing left to say, the truth revealed itself to me like a golden snitch from Harry Potter.
Another great exercise to practice is to do a day audit. I created a journal for myself because I have specific questions I like to address each night in order to see if I'm on track and aligned with who I really want to be. For example, one of those questions is to ask myself how I could have made today better.
Don't get bogged down in always thinking about improvements though. It's equally important to spend your time journaling in a way that praises yourself and expresses gratitude for life. A daily gratitude practice is honestly the best thing you can do for your future happiness!
If you take all these intuitive practices into account before you make your next big business decision, I think you will find that your growth expands from the heart and doesn't stop.

Comment below: How do you use intuition in your business?
---
Want to learn how to schedule more intuitively? Check out this blog post.