Are you picking a revenue goal out of thin air? Or maybe basing it off of how good it sounds? Well, it's time to turn this abstract goal into something more tangible. It's time to create purposeful profit.

Purposeful, in this case, means you know exactly what the money will be used for – for both yourself and others. You're not just wildly pursuing money for the sake of it. Rather, you have an end goal in mind, a desired lifestyle, a desire to give back and help others, and you know the number that will allow you to do so.

In the following text, we're going to be strategically breaking down the Profit First Roadmap from Tess Wicks at Wander Wealthy:

Annual desired salary + Annual business costs = x
Tax percentage + Profit (1-5%) = y
x/(1-y) = revenue goal
Your Life Vision
Before we can begin our purposeful profit journey, you must first paint the picture of your ideal life. Think about what you want your life to look like a year from now. What kinds of things will you be doing? How many hours a day will you be working? Will you have a team that works for you? Will you live where you do now? What will you spend both your money and your time on? Once you have a dream life laid out, we can begin to set the foundation for what is ahead.

Business Expenses
After this journaling exercise, I want you to go back into your business and sit down and analyze each cost. Organize your expenses into two categories, "required" and "optional". If there comes a point in time when your business needs to cut the fat financially, you will go straight to your optional category.

Calculate the total cost of your required and optional categories together, then add 25-50% for growth. This could be adding new team members, marketing on new platforms, or adding new services. Think about the things you wrote about in your journaling exercise. What might you want to do in the future of your business and how much will that cost?

This can be difficult because growth will often bring expenses we couldn't imagine. So, just adding a percentage on top of what you're already spending is a great way to plan for future costs. Also, think about your business savings and incorporate this into your percentage. You should have at least 3 months of business savings to cover the required amount to run your business. You can also consider giving back and how much you'd like to allocate to that as well.

Once you have your robust business expenses laid out, it's then time to lay out your minimum business expenses. For this, just take the number in your required category. So now we have two numbers- the cost of your business in an ideal world, and the minimum cost of your business when things get tight.
Personal Expenses
From here, we need to determine how much YOU actually need to survive. Go back and look at your past 3-6 months of spending. Categorize each expense into a few different categories that make sense based on your spending. Don't forget to add an "unexpected" category because we all know we can't plan for everything in life. Some of my categories when doing this were:

Entertainment
Gas + Transport (SunPass, parking, uber)
Eating out (including travel dining)
Groceries
Hygiene (CVS, bath products, hair cuts, make up, etc..)
Subscriptions
Miscellaneous (or unexpected)
Business expenses
Shopping (home goods, clothes, etc)
Bills
Health (therapy, acupuncture, doctor, etc…)
Fitness
Travel
Pets
Learning (French, classes)
Giving
Savings
From here, create an average cost per category. I like to use the budgeting app YNAB (You Need a Budget) to assign amounts to each category (more on this in another post). Then organize your categories and expenses into "fixed costs" and "variable costs". Fixed costs will be the same each month and are required for you to survive. The variable costs are everything else that add to your quality of life but aren't the only thing standing between you and destitution.

We need to calculate the minimum amount of money you need to survive on and the amount you'd like for an ideal world.

Take your fixed costs and write down that number, including your food, rent, gas, healthcare, etc… This is your minimum amount.

Then take all your average costs and add them together for your ideal world. For this number, we're going to examine your journaling exercise and see where you'd like to be spending your money 1 year from now. It is likely more than what you're spending now, so add on a percentage you think would get you to that place. Also consider how much you'd like to allocate to giving back and savings. Traditional tithing is usually 10% and many books recommend saving at least 20% of your income as well. Don't forget about retirement savings too!

So, just like for our business, we now have a minimum cost and an ideal cost of living and operating.

Taxes
From here, we're going to choose a tax percentage. I'm no tax professional, so to be safe, I like to save between 35-40%. It really should not be more than that and will likely be less. So, that means every quarter when you pay taxes, you'll get some of that money back for yourself. Yay!!

Profit
The last step is to choose a profit percentage you'd like to gift to yourself. I'm a firm believer in the Profit First method (which is a book written by Mike Michalowicz that I suggest you read). In this method, Mike recommends that we set aside a small percentage of our income twice a month for profit, which is really like giving ourselves a bonus. We set this aside in a bank account labeled profit, and only pay it to ourselves each quarter. This ensures that we not only earn a salary from our business but that we have some fun "extra" money along the way to travel or spend on ourselves. Just be sure not to reinvest this money in the business, it's not for that!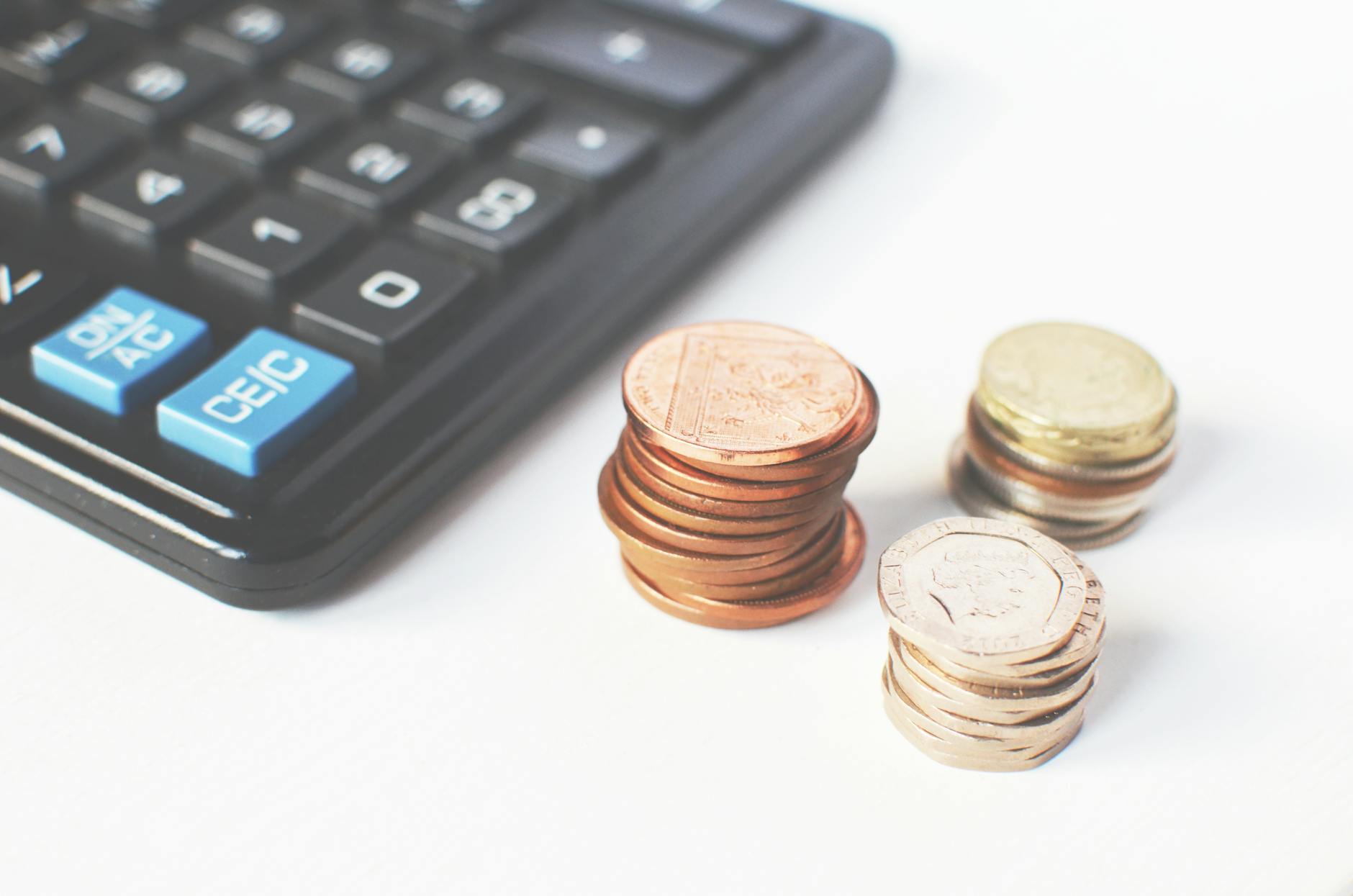 The profit percentage is usually between 1-5% but can be whatever seems feasible to you. Every two weeks, go through your income and transfer 1-5% of it to your profit bank account. Then at the end of the quarter, you'll cash it out for a fun time. 🙂

The Result
Great job! Now we just need to plug this into Tess's equation below. Do this once for your minimum required costs and your ideal costs. Then, you'll have a revenue goal to shoot for and you'll know your minimum revenue goal you absolutely must achieve!

Annual desired salary + Annual business costs = x
Tax percentage + Profit (1-5%) = y
x/(1-y) = revenue goal
Is it more than you expected? Don't worry. Don't concentrate on the "how" just yet. Take some time to let this number sink in then ask your subconscious mind to conspire to help you find ways to reach this goal.

You got it, girl!