Are you feeling overwhelmed with your business? As an entrepreneur, we are wearing hundreds of hats at the same time. From this, it seems like we would be in a constant state of overwhelm! However, this should not be the case. Although we have seasons of life that experience greater overwhelm than others because of an increase in work, if you are feeling this consistently, there is a problem. Here is how you can fix it! I am always working on implementing these things into my life, so just remember it is not about getting it all done in a day. It's a journey and we constantly have to course-correct. You're doing great!
Discomfort from growth
When you move into the next level of yourself, which translates into the next level of your business, there is a great deal of inner growth happening. Imagine if you were a lobster. They have to shed their exoskeletons every time they experience growth, and I can imagine that this is a very uncomfortable experience. When you are making these shifts, you are meant to feel discomfort and overwhelm. The universe is aligning new experiences and challenges so you can step up and meet them. Don't be discouraged. You are exactly where you need to be, and this is simply the initiation to get the life of your dreams.
You need to keep your eyes down
Owning and running a business is a lot like a strenuous hike with lots of roots, rocks and natural debris in your way. Although you want to consistently look up to see where you're going and the beautiful view, if you don't keep your eyes focused on your next step, you might stumble over a branch and really hurt yourself.
I've noticed that overwhelm really comes from looking at the big picture. In neuro-linguistic programming, we call this chunking up. It's where we are having thoughts about EVERYTHING. This really overwhelms the mind because we cannot take action while looking at the big picture. You cannot continue your hike while you are looking up or you could fall. While you need to look up to assess your path and enjoy the view, this is more of a reviewing process and doesn't involve action. After you review, you can look down and take your next action step, possibly readjusting based on what you just saw.
So, if you're feeling super overwhelmed about the future, stop thinking about the future. Ask yourself: What is my next right step? This will chunk it down and give your brain something it can actually work with!
The other side of this you need to remember is that action is the antidote to overwhelm. If you are stressed it's because you are too in your head, analyzing every detail and creating self-doubt. In order to avoid this, schedule big picture days where you examine how everything is working in your business. Don't allow yourself to chunk up unless it's on one of those days! The rest of the days you will take action and ignore the impulse to indulge your overwhelm and overactive mind. So, 95% of your time will be spent in action and 5% in reviewing "big picture" mode so you know how to adjust your action moving forward.
Use discernment and constraints
When we first start our businesses, it can be normal to want to take any opportunity that comes our way. However, it's important to use discernment in what things are truly meant for you and align with your mission and what does not. If we try to do all the things and appease all the people, we will get lost in overwhelm. Hone in on your purpose and your mission. What is your "one thing" and the one person you are meant to serve? It can be helpful to only offer one product or create one thing at a time in order to create focus and discipline in this area.
This also means we need to really sharpen our ability to say "Yes" and "No" to others. Whenever we are saying "yes" to one thing, we are simultaneously saying "no" to another. Remember what you are saying "no" to (including yourself!) when you agree to something. Understanding what this feels like in your body or intuitively is key. I personally still struggle with this, and I am working on it every day.
One way I do this is by creating constraints in my life that provide greater structure for the things I do and remove decision-making. For example, I know that as a rule, I workout in the mornings, I eat vegan food, I get dressed even when I don't leave the house, and I schedule things on my calendar and actually stick to those activities at that time. As you can see, constraints are ways we give our life bowling alley bumper rails. That way, we don't have to be incredible decision-makers every single day. We know that when we throw the ball, it will be a success because we have set up these structures in our life to ensure things get done, we eat healthily, we exercise and work on our mental health.
What are some constraints you can add to your life that will allow you to be more discerning? Remember, this is a muscle. You can develop this with time.
You need help
Businesses are really not meant to be run on their own. As I said earlier, entrepreneurs wear hundreds of hats. While this can be fun, it's not sustainable or sexy long-term. We need help! We are only human and only have so much time and energy to dedicate to things. This means that when we are faced with overwhelm, we should seek to either delete some tasks, automate them, delegate them, or reschedule them for a later time.
I hear a lot of entrepreneurs say that they don't like to give up control of their baby and that they were terrified to hire someone. I honestly never understood this! I get that you want things to run as smoothly as they would if you did everything. However, perfection is not required and your business can actually grow and thrive so much better when your time is freed up to work on all the important elements of what you do (aka your zone of genius). Allow yourself to seek help because that's the only way to grow sustainably.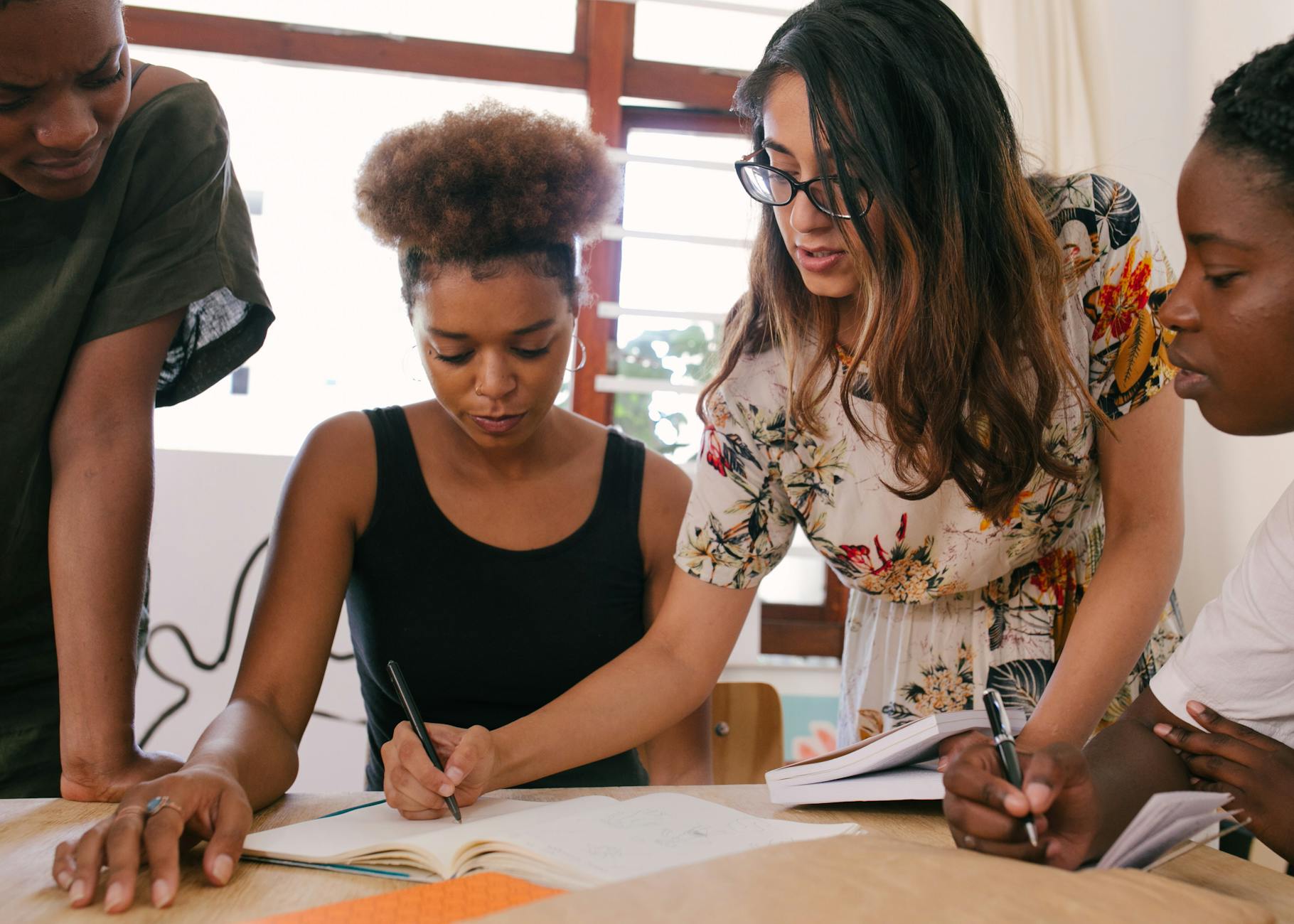 Stick to your schedule
I'm going to create a whole video about this so I don't want to go into detail now. However, I needed to mention it here! When you create a schedule and time block everything out and then stick to you, you feel a serious sense of relief because you know everything is going to get done at some point. Honor your commitment to yourself and follow your schedule.
Create more 'me-time'
Notice how I said create here? We need to make sure that we are carving out time for ourselves every night. You must connect with your body and spirit in order to give value to others. The more you grow and the better you feel, the more you have to offer, and the better your business does. Things always seem so much more stressful when you haven't taken care of yourself. I know that when I'm feeling blocked, stuck and overwhelmed and I try to push through it, it never works. Step away from your business, rest, and relax. Once you regenerate your battery, you can come back and tackle that problem in half the time! I promise!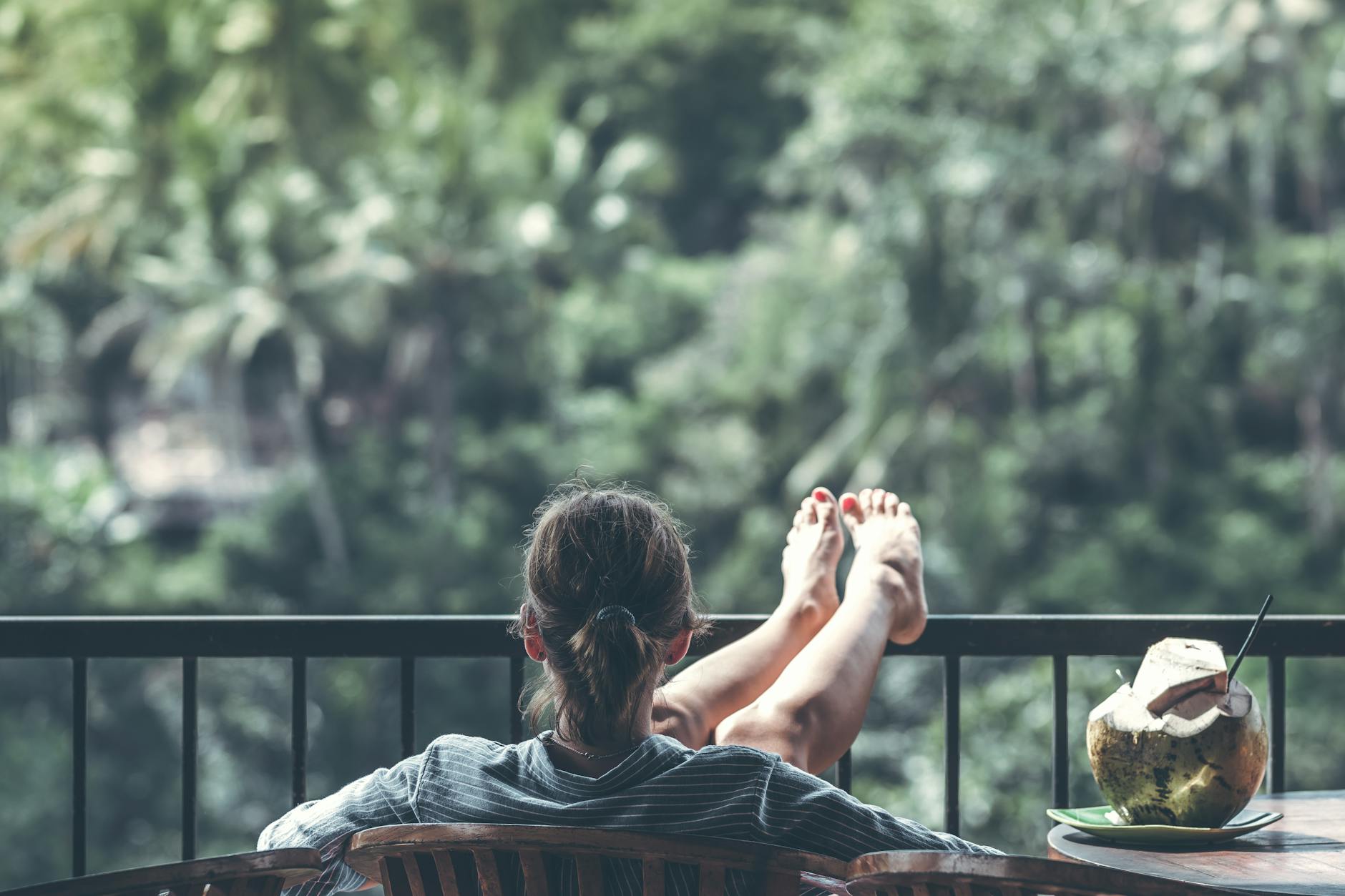 Want more business guidance? Join the Root to Rise course to bring your soul-aligned business to life!